/
/
/
Special Olympics Norway
Special Olympics Norway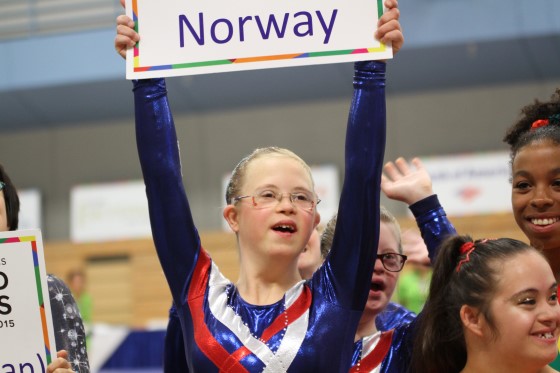 The Norwegian Olympic and Paralympic Committee and Confederation of Sports (NIF). NIF is an umbrella organisation which organises all national sports federations(1) in Norway.
NIF has app. 2.047.000 memberships (2) and consists of 54 national federations, 19 regional confederations (3), app. 366 sports councils (4) and 11,793 clubs.
The General Assembly of NIF is the supreme governing body of organised sport, and is held every fourth year. Special Olympics Norway is a part of NIF and was accredited in January 2015.
1) The federations organise and manage individual sports
2) The amount of memberships must not be confused with the number of members. A person may be registered as a member in several sports.
3) The regional confederations serve as collective bodies for sports within each of Norway's 19 counties.
4) The sport councils form part of NIF's organisational structure, and consist of all sports clubs in the municipalities which are members of NIF.
Special Olympics Norway Board:
Kristin Kloster Aasen, Chair of Board and Vice President of Executive Board NIF
Andre Berg, Athlete Representative, Trondheim Snowboardklubb
Christian H. Johansen, Parents' Representative
Åse Torheim, Special Olympics International
Kristin Homb, The Norwegian Swimming Federation
Ragnhild Mizda, The Norwegian Football Association
Bjug Ringstad, Norsk Forbund for Utviklingshemmede
Sofie Wirum Sæter,

The Norwegian Ski Federation

Eva Skei,

The Norwegian Handball Association
Contact information:
Tel: +47 21 02 90 00
Fax: +47 21 02 90 01
E-mail: specialolympics.norge@idrettsforbundet.no
Address:
Sognsveien 73, 0855 Oslo
Postal address:
Norges idrettsforbund og olympiske og paralympiske komité
0840 Oslo, Norway